NetApp AltaVault Cloud-Integrated Storage

Boost recovery, cut costs, reduce risks, and back up to the cloud with AltaVault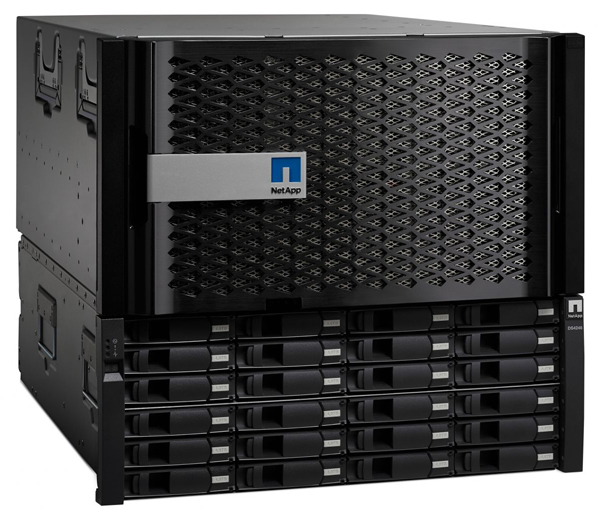 Sorry, this product is no longer available, please contact us for a replacement.
Overview:
Best For
Amazon Web Services
Backup and Recovery
Microsoft Azure
IBM SoftLayer
Object Storage
OpenStack
Traditional backup and recovery solutions fall short because they are:
Too slow. Users expect instant recovery and minimal data loss, but legacy backup and recovery strategies can't keep pace. As a result, many organizations fail to meet backup and recovery windows.
Too expensive. As storage grows, companies struggle with the rising cost of protecting that data on premises. Additionally, bandwidth costs and constraints become more acute with larger datasets.
Too risky. Many organizations still rely on tape, which increases risk exposure because of the potential for lost media in transport, increased downtime and data loss, and limited testing ability.
Too complex. With an ever-increasing number of critical applications to protect, along with complex backup architectures, multiple backup apps, and error-prone legacy technologies, backup is incredibly complex.
AltaVault Solves Backup, Archive, and Restore Challenges
NetApp AltaVault (formerly SteelStore) enables customers to securely back up data to any cloud at up to 90% less cost compared to on-premises solutions. AltaVault gives customers the power to tap into cloud economics while preserving investments in existing backup infrastructure and meeting backup and recovery SLAs.
NetApp AltaVault delivers enterprise-class data protection and storage—at up to 90% less cost than on-premises solutions.
Looking to leverage public and private cloud storage as part of your backup and archive strategy? Game-changing NetApp AltaVault cloud-integrated storage speeds recovery and reduces your risk, enabling you back up data with security to any cloud.
Enjoy the flexibility and economics of cloud. Cut management costs and complexity. Augment your existing data storage infrastructure with AltaVault:
Efficient: Uses inline deduplication and compression for up to 30:1 data-reduction ratios
Open: Integrates with ease into your existing backup architecture and favorite cloud provider
Secure: Offers end-to-end security for data at rest and in flight using FIPS 140-2 level 1-validated encryption
Simple: Takes you from zero to protected in less than 30 minutes via intuitive management console
AltaVault can send data with ease to NetApp StorageGRID Webscale object storage software and most public and private object stores—giving you durable, cost-effective, private cloud archives at web scale.
Start as small as 2TB. Scale up to 57PB of protected data in the cloud. Choose the AltaVault offering that's right for you: physical, virtual, or cloud-based in the Amazon Web Services (AWS) or Azure clouds, or deploy on FlexPod.
How AltaVault Appliances Work


NetApp AltaVault provides seamless integrations with existing applications and cloud service providers.
Features:
Unparalleled efficiency
Industry-leading data reduction. AltaVault uses inline deduplication and compression, resulting in up to 30:1 data reduction ratios. This means you store less data in the cloud and can get it there more quickly.
Network and cloud optimization. Built-in WAN optimization and deduplication reduce the amount of data transported to cloud and speed transfer times by up to 4x. AltaVault intelligently throttles data, which saves you money (and time). QoS makes sure that data moves to and from cloud storage at the speed your business requires.
Faster data restoration. AltaVault improves recoverability because 95% of restores occur from local cache. With intelligent prefetching, AltaVault restores data from the cloud within minutes. With AltaVault, customers can restore data up to 32x more quickly than with tape.
Enterprise scale on an open platform
Flexible deployment and scale. Choose the offering that is right for you: physical, virtual, or cloud based in the AWS or Azure clouds. AltaVault appliances start as small as 2TB and scale up to 57PB of protected data in the cloud, making it the most scalable cloud-integrated storage on the market.
Compatibility with existing backup software. Do you love your backup software? So do we. AltaVault is compatible with all leading backup and archival software solutions, including EMC, Symantec, IBM, and Commvault. Don't waste time and effort ripping and replacing your backup software and retraining IT staff.
Cloud choice and agility. Pick a cloud, any cloud, and AltaVault likely supports it. AltaVault supports 95% of all leading cloud storage providers and platforms on the market today. Cloud providers rise and fall, and you never want your data stuck with a cloud provider. AltaVault cloud agility allows you to free your data.
Ironclad security and compliance
Is encrypted and compliant. Data is encrypted and secure at all times—in flight and at rest—using AES 256-bit encryption, compliant with FIPS 140-2 Level 1 (validation coming soon) and industry-standard TLS encryption.1 Encryption keys can be managed locally with KMIP and never leave your data center.
Controls your data. Confirm that only qualified employees can access data in AltaVault, with role-based access controls and integration with Terminal Access Controller Access Control System (TACACS) and Remote Authentication Dial In User Service (RADIUS). Use the management access control list to secure the appliance by exposing only the necessary protocols, ports, and networks.
Shrinks recovery time and data loss. Reduce RTO by retrieving data more quickly in a disaster by accessing locally cached backups on the AltaVault appliance. Reduce RPO by immediately getting data off site so recovery points are as recent as your latest backup, rather than the last time tapes were shipped off site.
Prepares for disasters. Recover on-premises workloads in the cloud during DR tests or declarations with the AltaVault cloud-based appliance in AWS and Azure.
Easy to deploy and manage
Deploy more quickly. Get up and running with AltaVault in less than 30 minutes. In three simple steps, you can start sending data to the cloud.
Manage smarter. Reduce tape management overhead and manual tasks that are error-prone and time consuming, allowing you to allocate valuable employee resources to other projects. Remote monitoring and management capabilities from a GUI-driven management dashboard give administrators complete control from across the data center or across the world.
Take advantage of world-class services and support. Professional services, from NetApp and partners, can implement AltaVault in heterogeneous or NetApp environments to deliver an optimized solution that meets your specific needs. Support services help you achieve continuous operations, operational excellence, and improved cost efficiency.
AltaVault Lowers Adoption Barriers for Cloud Storage
Many organizations are excited by the prospect of leveraging cloud economics, but soon find themselves daunted by the many barriers associated with the public cloud. The AltaVault cloud-integrated storage appliance was designed to help customers vault over these barriers by:
Maintaining security and compliance in a multi-tenant environment.
Easily managing large volumes of data, even with limited bandwidth.
Enabling simple deployment for a faster cloud on ramp.
Giving employees rapid access to data.
1 AltaVault offers end-to-end security for data at rest and in flight with the NetApp Cryptographic Services Module. The module is currently undergoing FIPS 140-2 level 1 validation and is expected to complete the process in early 1HCY16.
Specifications:
AltaVault AVA400 and AVA800 Model Physical Appliances
AltaVault physical appliances are the industry's most scalable cloud-integrated storage appliances, with capacities ranging from 32TB up to 384TB of usable local cache. AltaVault physical appliances are often deployed in the data center to protect large volumes of data. These datasets typically require the highest levels of performance and scalability available. AltaVault physical appliances are built on a scalable and efficient hardware platform that is optimized to reduce data footprints and rapidly stream data to the cloud.
Backup Mode

Cold Storage Mode

Attributes
AVA400
AVA800
AVA400
Performance
Backup Throughput (Maximum)
6TB/hr
9.2TB/hr
350GB/hr
Cloud
Cloud Storage Providers Supported1
Multiple
Multiple
Multiple
Cloud Capacity Supported2
160TB–960TB
240TB–1.92PB
10PB
Logical Cloud Capacity3
480TB–28PB
720TB-57PB
10PB
Local Disk Storage
Usable Local Capacity
32TB–192TB
48TB–384TB
32TB
Raw Local Capacity
48TB–288TB
72TB–576TB
48TB
Number of Disk Drives
12–72
12–96
12
Disk Drives Capacity and Type
4TB at 7.2K RPM, NL-SAS
6TB at 7.2K RPM, NL-SAS
4TB at 7.2K RPM, NL-SAS
Disk Shelves Supported
AVA10S (4U; 24 drives, 3.5" LFF)
AVA10S (4U; 24 drives, 3.5" LFF)
AVA10S (4U; 24 drives, 3.5" LFF)
RAID Protection
RAID 6
RAID 6
RAID 6
Network
Onboard I/O: 10GbE
4
4
4
Onboard I/O: GE
4
4
4
Storage Networking Supported
CIFS/SMB, NFS
CIFS/SMB, NFS
CIFS/SMB, NFS
Software
Software Version
AltaVault OS 4.0 or higher
Third-Party Application
Backup/Archive Software Supported
Multiple
System Environmental Specifications
Thermal Rating (at 200V)
2,880 BTU (typical, per enclosure) 
3,252 BTU (worst case, per enclosure)
Weight (heaviest)
115.08 lb. (52.2 kg)
Height
6U
Width
19" IEC rack-compliant (17.6", 44.7cm)
Depth
24.3" (28.9" with cable management)
Operating Temperature, Altitude, and Relative Humidity
10°C to 40°C (50°F to 104°F); at <= 3,000m (at <= 10,000') elevation; 20% to 80% relative humidity, noncondensing (28°C wet bulb temperature)
Nonoperating Temperature, Altitude, and Relative Humidity
–40°C to 70°C (–40°F to 158°F); 5% to 95% relative humidity, –100 to 40,000 ft., noncondensing, in original container
Operating Acoustic Noise
Declared sound power (LwAd) per ISO 9296: 7.5 Bel @ normal operating conditions (at 23°C and at sea level)
Compliance
RoHS-compliant
Safety/Emissions/Immunity
Safety: EN 60950, CE, CSA 60950, UL 60950, CB IEC60950-1 (all national deviations), EN60825-1, IRAM, CU, BIS, BSMI, SONCAP, NRCS LOA (South Africa);
Emissions/Immunity: FCC Part 15 Class A, ICES-03, CE, KCC, VCCI, AS/NZS CISPR 22, EN55022, EN55024, EN61000-3-2, EN61000-3-3, SABS COC (South Africa), BSMI
Specification
AVA10S Disk Shelf
High-Capacity Disk Drives
4TB at 7.2K RPM
6TB at 7.2K RPM
Controller Support
AVA400
AVA800
Rack Units
4U
Drives per Enclosure
24
Drives per Rack Unit
6
Drive Form Factor
3.5" large form factor
Drive Carrier
Single drive
Power Supply/Cooling Fans
Redundant, hot-pluggable, integrated power supply/fan assemblies; dual supplies required for high-capacity disk drives
AC Input Power Voltage 
(Autoranging, VRMS)
100–120V or 200–240V
AC Input Power Frequency
50–60 Hz
Weight—Fully Loaded
110 lb. (49.9 kg)
Dimensions
Height: 7" (17.8cm)
Width: 19" (48.3cm)
Depth: 24" (61cm)
Clearance Dimensions
Front—cooling: 6" (15.3cm)
Front—maintenance: 12" (30.5cm)
Rear—cooling and maintenance: 25" (55.9cm)
Operating Acoustic Noise
7.0 bels LwAd (4 PCMs)
Temperature
Operating: 50°F–104°F (10°C–40°C)
Nonoperating: –40°F–158°F (–40°C–70°C)
Relative Humidity
Operating: 20%–80% noncondensing
Nonoperating: 10%–95% noncondensing
Altitude
Operating: 0–10,000 ft (0–3,045 m)
Nonoperating: –100–40,000 ft (–30.5–12,192 m)
1 For details on technical specifications, please contact your nearest NetApp/channel sales associate.
2 5x of appliance usable local capacity; for example, a maximum of 160TB of cloud capacity can be supported by 32TB of usable local capacity.
3 Backup mode: calculated using 30x deduplication. Cold Storage mode: assumes 50% compression and 100MB file size.
Compare:
Compare NetApp AltaVault models to find the right cloud-integrated backup and archival solution for your organization.
Features
Physical Appliances
Virtual Appliances
Cloud-Based Appliances
Available Models
AVA400 
AVA800
AVA-v2 for VMware 
AVA-v8 for VMware 
AVA-v16 for VMware 
AVA-v32 for VMware 
AVA-v2 for Hyper-V 
AVA-v8 for Hyper-V 
AVA-v16 for Hyper-V 
AVA-v32 for Hyper-V 
AVA-v2 for KVM 
AVA-v8 for KVM 
AVA-v16 for KVM 
AVA-v32 for KVM
AVA-c4 for Azure 
AVA-c4 for AWS 
AVA-c8 for AWS 
AVA-c16 for AWS
Use Cases
AltaVault physical appliances are often deployed in the data center to protect large volumes of data. These data sets typically require the highest levels of performance and scalability available.
AltaVault virtual appliances are an ideal solution for medium-sized businesses that wish to get started with cloud backup, or for enterprises that wish to protect branch offices and remote offices with the same level of protection they enjoy in the data center.
AltaVault cloud-based appliances are designed to offer an efficient and secure approach to backing up cloud-based workloads. Companies without a secondary data center, or those looking for a low-cost tertiary recovery site, also can use them for disaster recovery purposes.
Cache usable capacity
32-384TB
2-32TB
4-16TB
Cache RAW capacity
48-576TB
N/A
N/A
Logical data size in cloud
Up to 57PB in backup mode 
Up to 10PB in cold storage mode
Up to 4.8PB in backup mode 
Up to 10PB in cold storage mode
Up to 2.4PB in backup mode 
Up to 6.4PB in cold storage mode
Maximum Ingress Throughput, Aggregate
Up to 9.2TB/hr
Up to 3TB/hr
Up to 3TB/hr
Form Factor
Starts at 10U appliance
vSphere ESXi, Hyper-V, KVM
AWS or Azure based
Views: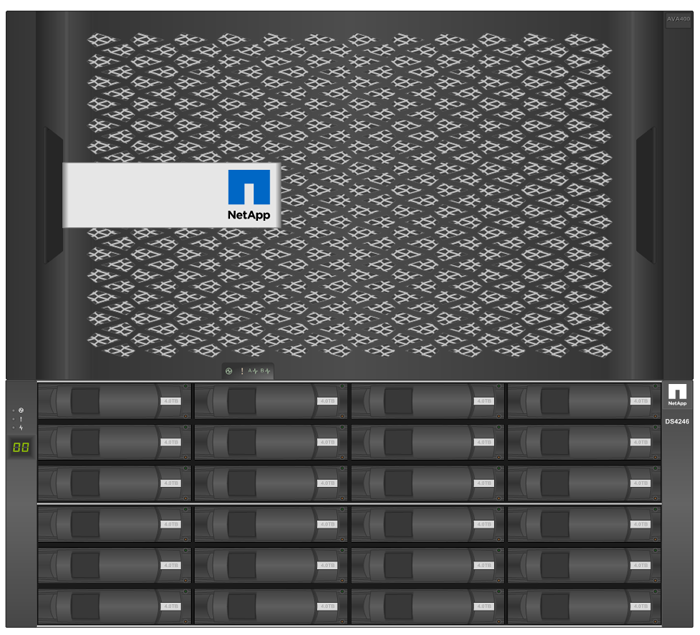 Front View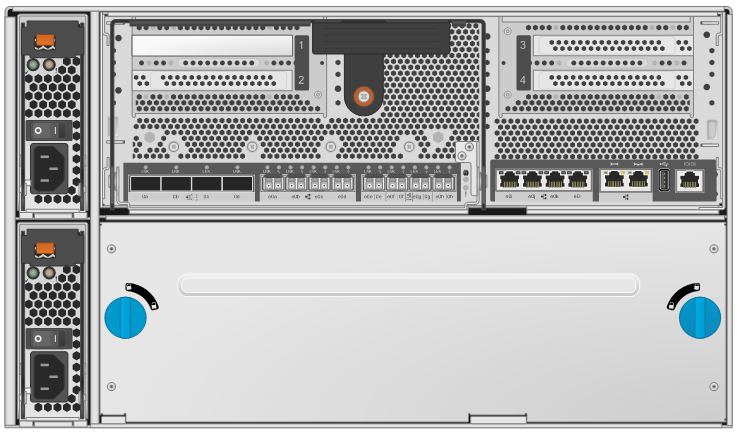 Rear View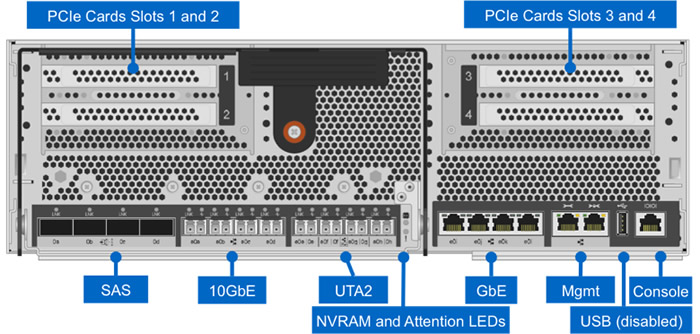 Ports View